This past weekend was huge for the music culture world as Coachella took the focus away from the entertainment world in Indio, CA. This three day event had music-enthusiasts flock to the Southern California desert for arguably the most popular concert event in the world. What's better than great weather, amazing food, out-of-this-world music stemming from various stages around Coachella? Nothing, that's right, NOTHING!
Now I'll admit that I couldn't go to Coachella because I was in the midst of making a life-change by moving to Southern California, and getting set up with a job. But as I laid awake in my bed last night, mindlessly scrolling through the most outrageous Instagrams, it was clear that I missed one hell of a show. And I regret 100% that I didn't get a ticket to go.
I really couldn't tell you the amount of images I saw of people wearing flower crowns with psychedelic John Lennon glasses in front of their eyes, just dancing around with their friends or boy/girlfriends. I even saw an Instagram of an attractive woman doing cartwheels around the venue in a Native American costume, just enjoying life and showcasing her talents.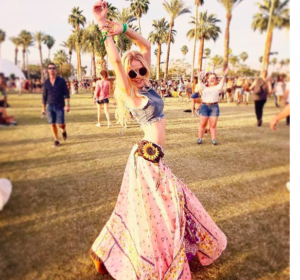 Another interesting tidbit that I saw from all the Instagrams, was how much ingenuity that was put into making all the structures that should be in a museum. It was like walking through a landscape scene from a Dr. Seuss book, but more emphasis on the wacky architecture.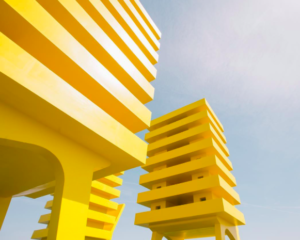 The lineup was littered with top musical talent, ranging from electronic artists like Big Gigantic, Capital Cities, Grouplove, The XX, Martin Garrix, to hip hop giants like Kendrick Lamar, Mac Miller, Schoolboy Q, and Future. From all the snapchats I got from friends who made the trip, I got chronic goosebumps while listening to 10 seconds of untapped sweet musical nectar.
It was at this moment, that I decided to save for next year's Coachella and make the drive over.