Fantasy Football has been a cultural staple of our very existence since the Internet graced us with its convenience and game-changing ability to look up anything we wanted in a nano-second.
Let's be honest guys, there's nothing more rewarding than absolutely berating fellow fantasy football owners in each others leagues with sheer profanity on the message boards, that would make an NHL head coach shake its head in disbelief.
With Fantasy Football season within our sights, it's time to set the fantasy landscape and talk about which are good plays to make, and which ones to avoid…
I'm going to go ahead and start out with the obvious. Tom Brady's out for the first four games, due to the fallout of Deflategate, and it isn't likely that the courts will overturn their decision anytime soon.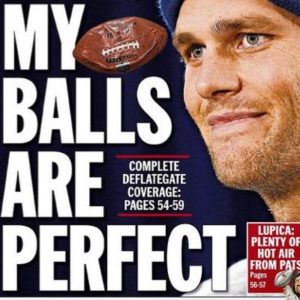 That being said, I'd table Brady until the 5th round and consider drafting a Cam Newton, a Drew Brees, a Andrew Luck, or even a Ben Rothlisberger to kick off your QB's.
For the QB's there's only a handful of legitimate contenders to start as your QB 1. Now, there's a lot of people out there who believe that taking a quarterback in the first round is banana-land, but there's only so few of elite QB's out there.
If you're bold enough to select new Houston Texan's Brock Osweiler as your QB1, you better tell me your reasoning why. It doesn't take a rocket scientist to figure out that quarterbacks going into a new system and a new environment will almost always fail the first year. If you're lucky enough to have the first pick in the first round of your fantasy draft, I'd 9/10 times select Cam Newton as my QB1. My reasoning behind this pick is simple: you don't pass on a quarterback that has such a unique skill set, that's guaranteed to make defenses miss. Oh and sidenote, he's got a rather dangerous weapon in wide receiver Kelvin Benjamin coming back from injury.
Going into the second round, you're gonna see almost all the top tier WRs and RBs gone. Gone are the likes of Antonio Brown, Le'Veon Bell, Adrian Peterson, Julio Jones…that's the real problem of having the first pick in the first round: There's no outlier out of the elites that can single-handedly take you to the Shiva (The League reference) . In the second round, there are still a bunch of beauties that can lead you to glory.
If you're looking for a running back or a wide receiver in the second, I'd go with newly drafted Dallas Cowboys' running back Ezekiel Elliot or Chicago Bears' wide receiver Alshon Jeffrey.
Amid all the uncertainty surrounding Alshon's contract with the Bears, I still have every expectation that the alpha-dog receiver will still be a Bear come week one. Chicago doesn't have the cajones to start out the season with a bunch of rookies at wide receiver. That being said, I'd still draft Alshon Jeffrey in the second with the knowledge that he has two 1,000-yard seasons and a Pro Bowl under his belt.
If Alshon Jeffrey isn't there and Ezekiel Elliot is, I'd instantly grab him. Look, the Dallas Cowboy's offensive line is the best in the business with Tyron Smith, Doug Free and Zack Martin. And that is every running back's dream. Ezekiel Elliot will be a stud in 2-3 years, I guarantee that!
Going into the third round you're going to have to look for a tight end. By the start of the third, you're not going to have Rob Gronkowski. That, I promise you. That only leaves you with three worthy choices for a third round pick: Carolina Panthers' Greg Olsen, Washington Redskins' Jordan Reed,  Tennessee Titans' Delanie Walker.
Selecting Greg Olsen would be a no-brainer, but Cam Newton does have Kelvin Benjamin returning. That in turn, will steadily decrease Greg Olsen's receptions. Then again, it's widely believed that Greg Olsen came from Viking ancestry, so it'd be safe to assume that'd he'd be an exceptional pick.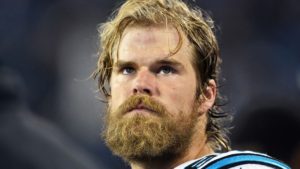 If Greg Olsen is gone, and you're in need of a tight end, then Jordan Reed would be great pick. Kirk Cousins is back at the helm and everybody knows that he loves to pass, and that bodes well for any tight end. Although he's injury-prone and have plagued J-Reed's career, at 6'2″, 237 lbs. and the speed of a Thompson's gazelle, he's the perfect classic mismatch for any defense. If he manages to stay off the IR, he'll be a great value pick.
If both of these tight ends are gone, best bet is to go with Mr. Delanie Walker of the Tennessee Titans. If I were Delanie Walker, I'd be the happiest man alive. I have a stud QB as the leader of my team and the franchise in Marcus Mariota, and a 1-2 punch of Derrick Henry and DeMarco Murray at running back. Tennessee's wide receivers have yet to wow me this season. That said, I'd expect Delanie Walker to have a bunch of touches this season.
As far as defenses go, these are usually selected towards the end of your draft. So make sure you have most of your bench players established. The most common mistake is to select bench players that have the same bye week as your starters.
Seattle Seahawks are known for their ridiculously disruptive defense, thanks to Earl Thomas, Kam Chancellor and always controversial All-Pro cornerback Richard Sherman causing mischief in the secondary. If you're lucky enough to select this defense, then I nod my head in sincere approval.
If you're unlucky here are a few defenses that can get you out of a bind during any week:
New York Jets: Whenever your team has All-Pro cornerback Darrelle Revis and Muhammad Wilkerson disrupting your offensive line, you know you have a chance to to rack up fantasy points through interceptions and sacks.
Arizona Cardinals: Patrick Peterson, Tyrann Mathieu, Calais Campbell…all game-changing defensive players that are synonymous with the word "defense".
Carolina Panthers: Sure they lost their best corner in Josh Norman to the Washington Redskins, but that isn't a reason to not select them as your starting D. When you have a defense with stars like Luke Kuechly and Thomas Davis, you're bound to make noise in your matchups on Sundays.
Denver Broncos: Honestly, I would have gone with this defense taking number one in my rankings. Denver has the most potent secondary after Seattle with Aqib Talib leading the charge. Oh, and did I mention Super Bowl MVP Von Miller?
Houston Texans: Whenever your defense has JJ Watt…you always have a chance to win your matchup whether you're down by 1 or 50.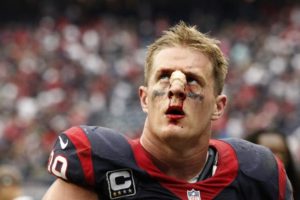 As you're nearing towards the end of your draft, it's time to select a kicker. Sure, you may argue that kickers are worthless and don't give you as much points as an Antonio Brown vs. a consistently porous Philadelphia Eagles' secondary, but they do decide matchups when it's down to the wire.
New England Patriots' Stephen Gostkowski, is the creme de la creme. He's always been this way ever since he came into the league in '06. And I have reason to believe he's gonna be better in the 2016-2017 season. As I mentioned before, Tom Brady's out and Jimmy Garropolo's in for the first four games. That means, there will be many three and outs on Garropolo's watch, and Gostkowski will have the pleasure of spanking footballs through the uprights on a more frequent basis. Therefore, more points!
If you're looking for a bargain, look no further than Josh Brown of the New York Giants. If you didn't notice the Giants' offseason, they had a Giant offseason revamp to their defense. The better the defense, the faster they get off the field. The faster they get off the field, the sooner Eli Manning will be throwing touchdowns to Odell Beckham Jr. and Victor Cruz. As a result of all of this, Josh Brown will be kicking field goals, left, right and center.
–For more fantasy football advice, please don't hesitate to email me at [email protected]