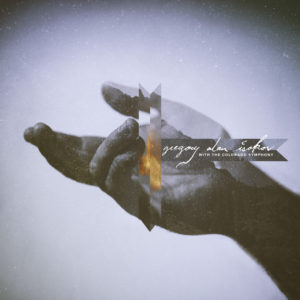 Big news out of the Gregory Alan Isakov camp today.  First of all, the official release date for his new live album Gregory Alan Isakov with the Colorado Symphony has been announced.  The album with officially be available for purchase on June 10th BUT it is out for preorder on iTunes now AND you get a song instantly.  The song in question is "Master And A Hound" and if you thought the studio version was haunting wait till you hear it with a god damn symphony behind it.
The next bit of excitement comes from the brand new studio recorded track that will be featured on the record.  The song, "Liars" will feature the Colorado Symphony and will be the only song that has not been previously recorded on an album.  This is all very exciting news for Isakov fans who have waited a long time since his last release of 2013's The Weatherman, which many regard as a masterpiece.  To hear the new track "Liars" click here it is another in a long list of phenomenal Gregory Alan Isakov tunes filled with dramatic intensity.
For tour dates and other Gregory related stuff just click here and all will be revealed.  Make sure to preorder this album because you are going to want to hear this live "Master And A Hound" as soon as humanely possible.
-Ryan Schmitz