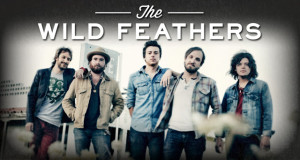 2016 is promising to be a very busy year for The Wild Feathers, one of America's top up and coming rock and roll bands.  The group has just released a series of tour dates that take them from Los Angeles to Toronto and pretty much everywhere in between.  The multinational tour is accompanied by the March release of their newest album Lonely Is A Lifetime.  
On a personal note I've seen the boys three times up in Boston and every show has been an absolute blast.  The music is loud and the musicians have fun on stage which makes it very easy for the fans to have fun as well.  If the tour comes through your city, and based on the size of this tour list the chances are good that it will, make sure to go out and grab some tickets, you will not regret it.
Just as a reminder, this is the video for the band's newest single "Overnight" off the new album.