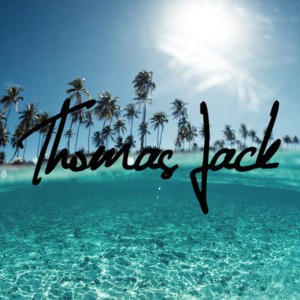 Whether it's attempting to stop time by getting pitted in a wave, skating through your neighborhood, or just shredding gnar on the slopes, everyone wants to let loose, relax and listen to jams that remind them of the good life.
Tropical House has been an emerging genre amongst teenagers and young adults as of late. It's a kind of music that almost convinces you you're at the beach, about to hit the surf and enjoy the endless summer feeling that comes from it.  DJ and producer Thomas Jack hails from Australia and has been the ultimate pioneer of this kind of genre and has already coined the name. In a recent interview with Thissongissick.com, Thomas Jack said he was "pressured into categorizing his kind of music". Since then, he came up with the idea that enabled him to label the type of music he was trying to portray as a kind of "summer vibes and beach-like feel".
Personally, the very moment that I first heard Thomas Jack I felt happy and extremely carefree. It's got that feel where you want to just put down the top of your car and just cruise forever with not a single worry in the world.
Alas, Thomas Jack isn't the only one one-man conducting this new musical sensation that's currently gripping the young population. Artists such as Kygo, Matoma and Klingande are also making moves with their own genuine versions Tropical House and making the genre stronger as ever.
It has become in recent news that because of his rise to success, Thomas Jack together with Bag Raiders and others will go on a North American tour covering both coasts. For our West Coasters, they will be at the Regency in San Francisco (November 20th/21st), The Quartyard in San Diego (November 22nd) and at the Fonda Theatre in Los Angeles (November 25th/27th). For our East Coasters, they will be at the Echostage in Washington D.C. (December 4th) and finally at Terminal 5 in New York City (December 5th)!
I hope to see you all there!